US car rental revenue in 2021 grows 21% year-on-year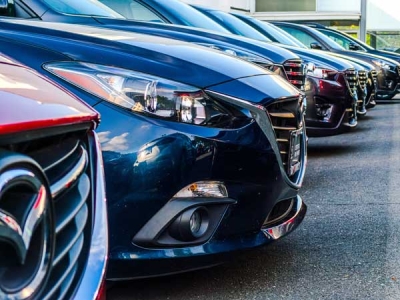 The U.S. car rental industry achieved global revenues of $ 28.1 billion in 2021 — a gain of 21% from the pandemic year of 2020, according to data collected by Car Rental News.
The total represents the largest year-over-year income gain in history after a steep 27.4% drop in 2020 from the pre-pandemic 2019 period, which saw record revenues of 32 billions of dollars.
The US car rental industry achieved this revenue with just 1.8 million cars in service, which produced a record Average Revenue Per Unit Per Month (RPU) of $ 1,320. That's an increase of over 11% from the average SPS of $ 1,174 in 2019, a big jump after years of incremental gains alone.
Rental car sales are expected to be just 811,000 units in 2021 — the lowest in 20 years and the result of the global supply chain crisis caused by the extreme shortage of semiconductor chips .
"After the global pandemic brought travel to a halt, followed by a recovery that was crippled by the unprecedented restriction in vehicle supply, it is remarkable that the industry reached $ 28.1 billion in 2021" , said Chris Brown, editor of Auto Rental News. "This record jump in revenue, along with the record RPU, demonstrates the industry's ability to manage a once-in-a-lifetime crisis.
"These measures are even more noticeable in the important car rental sectors — inbound international travelers and business travelers — remain well below pre-pandemic levels," Brown continued, adding that the industry has been able to develop other segments, including b home rentals, family road tripers, insurance replacements and long-term neighborhood customers.
Industry performance in 2021 saw record profits of …