Sandown reveals first expansion of Mercedes minivan franchise
Long-time Mercedes car retailer Sandown Group has opened its first business with the Mercedes-Benz Vans franchise.
It has transformed a site, which once housed a luxury yacht business, into its first Sandown Van Center, dedicated to servicing and repairing the German premium brand's light commercial vehicles.
With six ramps fitted and space for more, plus an alignment bay and MOT lane for Category 4 and 7 vehicles, the Sandown Van Center in Poole can meet the maintenance needs of customers while they are waiting or he can offer a delivery and collection and delivery service. services.
The workshop fills a void left after Marshall Motor Holdings closed its Mercedes-Benz Truck & Van Poole business at the end of 2020 to concentrate business at its Mercedes-Benz dealership in Southampton.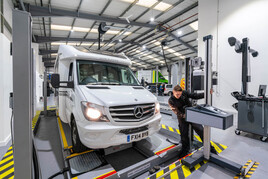 Sandown Group Managing Director Gavin McAllister said: "Our new van center demonstrates Sandown's sincere commitment to growth and investment in the powerful Mercedes-Benz brands.
"This is an exciting opportunity, and we are committed to exceeding the expectations of the customers we are privileged to serve."
It serves an area stretching from Amesbury to Yeovil and Southampton.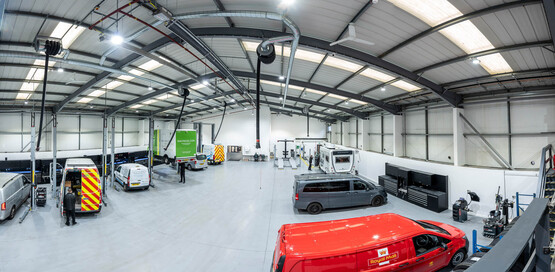 Capable of servicing Mercedes' electric vans, the Sandown Van Center is equipped with four AC charging stations and plans to add more chargers in the future, including a fast charging point.
In line with Mercedes-Benz Vans' commitment to "Keeping Business Moving", the retailer's team is also providing free MobiloVan emergency roadside assistance to drivers who experience issues with their vehicle while traveling in the region.
Sandown has already recruited half a dozen technicians and its van workshop is open from 8 a.m. to 6.30 p.m. on weekdays, and until 1 p.m. on Saturdays.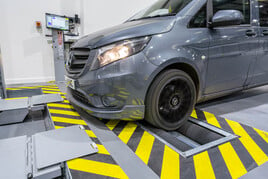 However, the company plans as soon as possible to extend the opening hours in the evening by introducing a system of split shifts with up to 16 technicians.
Ultimately, the new center could create up to 30 jobs, the company said.
Charlie Charman (pictured), aftersales manager at Sandown, said: "There was huge demand for a Mercedes-Benz aftersales supplier in Poole, and we were perfectly placed to provide a hands-on, high-quality service quality based on dedication and professionalism.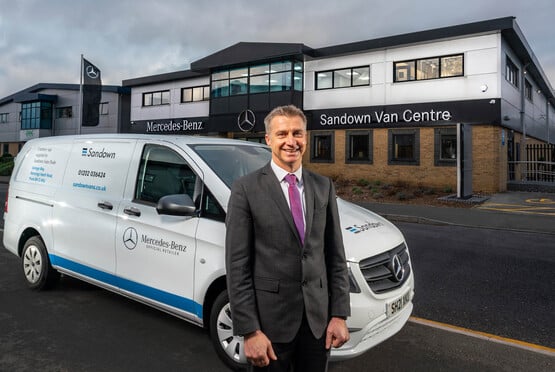 "The new team relishes the opportunities it now has to welcome minivan customers to our exemplary facilities and provide them with experiences they might have expected to receive from a Mercedes-Benz passenger car dealership. ."
In November, Sandown announced it would acquire dealership Epsom from Mercedes-Benz Retail Group, the automaker's own dealership group that has been steadily downsized in recent years.
Mercedes-Benz has now entered into an agency model agreement with its franchisees which will lead to the introduction of the new retail framework in the UK from 2023.