Quality family maintenance for your vehicle at Angus Car Service – The Western Weekender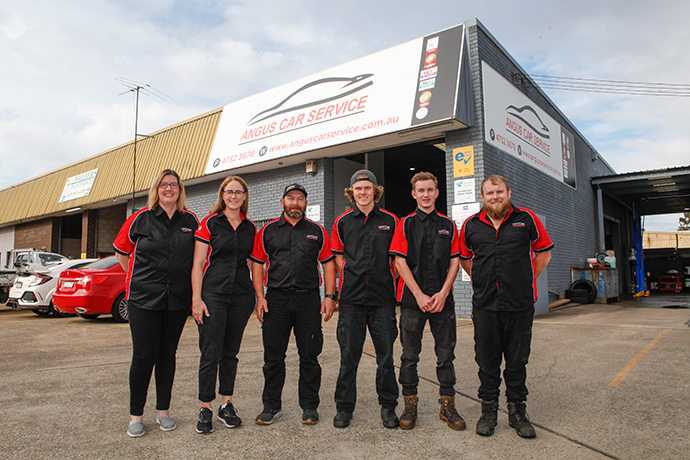 Angus Car Service, located in Penrith, is a family business that cares about you, your car and your safety.
Founded in 1988 by Angus and Anita Macaulay, husband and wife team Aaron and Claire Hills bought the business 15 years ago and ran it with their son, Finley, who is their fourth-year apprentice.
Along with Aaron's 30 years of mechanical experience, they also have a qualified mechanic, a first-year apprentice and an administrative assistant that make up the tight-knit team.
When they say they are a family business, they really mean it and treat their customers with the same great service and honesty they would treat their own.
Thanks to modern technology, they can diagnose faults to repair and maintain all types of vehicles, light trucks and 4x4s.
They also carry out rego checks and fit baby seats, as well as a range of specialist services.
With a mission to take care of customers and ensure their safety by delivering well-maintained and reliable cars, this explains why they have won six business awards.
Their highly trained team focuses on quality and accuracy of work, while their tidy workshop is a safe place for customers to feel comfortable asking questions.
Angus Car Service believes in educating its customers so that they feel empowered and confident in making decisions about their vehicle.
To ensure the process of picking up your vehicle is easy, they offer a free pick up and drop off service in the area and offer a free courtesy car option for customers.
They'll also give your car a free hand wash with every service, because it's the little things that set them apart.
If you want to support a small business dedicated to serving the local community, look no further than Angus Car Service.
You can easily book online at www.angusmechanical.com.au or call the friendly team on 4732 3676.