Kyte brings its on-demand car service to Philadelphia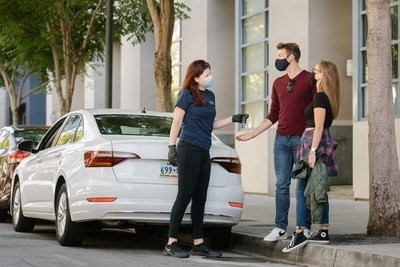 Kytethe on-demand car company, launches Sept. 3 in Philadelphia, the ninth city where customers can have a car delivered right to their doorstep.
Service will be available in and around Philadelphia, including Strawberry Mansion, Fishtown, Old City, Fairmount, University City and South Philadelphia.
With Kyte, Philadelphia residents and visitors can have a car delivered to their doorstep for the day, week, or month without the hassle of long in-person lines and paperwork.
To get started, customers choose a specific time and location for their vehicle delivery and return through the Kyte app or website. Once the reservation is made, the company sends a delivery driver — known as "Kyte Surfer" — to deliver a clean, sanitized car at the requested time. When the vehicle is ready for return, a Kyte Surfer picks up the customer's vehicle at the requested time and location.
"We are thrilled to bring the Kyte experience to the City of Brotherly Love," said spencer smith, launch manager at Kyte. "With the city's focus on innovation and transformation, Philadelphia is the perfect hub to bring our service."
To transform today's personal mobility options, Kyte is giving travelers greater access to fewer cars. The company's operating model allows for higher utilization rates and more efficiency than the traditional car rental model of maintaining and rebalancing a distributed fleet across the city. Cars are parked in affordable 'dark' parking lots and transferred to customers when needed.
Customers can avoid the lengthy processes typically required by traditional car rental agencies while avoiding carpools and peer-to-peer car-sharing platforms, which often lack comprehensive quality checks on…