CVG opens a new car rental center; Reopens runway 9/27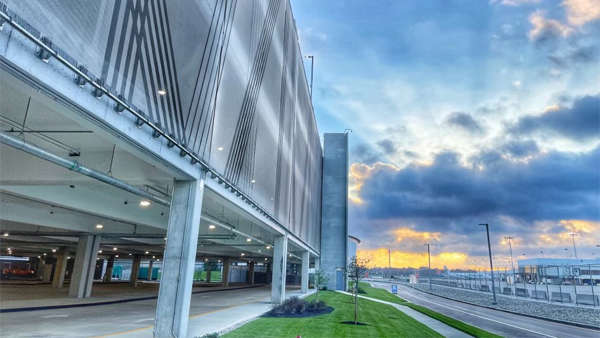 The car rental process should be less tedious for CVG travelers.
Photo of Cincinnati North Kentucky International Airport.
(Erlanger, Ky.) – Exciting things are happening at Cincinnati Northern Kentucky International Airport.
This week, CVG announced that its new Rental Car Center & Ground Transport West has officially opened to the public.
The $ 171 million, 1.2 million square foot rental car rental facility will house the 11 rental car brands serving CVG, eliminating the need to commute between rental parking lots and alleviating hassle CVG travelers.
As of Wednesday, October 20:
If fly: Rental cars will now be within walking distance from the baggage claim area – no shuttle is required. Follow the terminal signage to Ground Transport West to the rental car center inside the terminal.
So local and don't fly: Travel to CVG Airport, follow Arrivals / Baggage Claim signs to the front curb of CVG Terminal. Enter the terminal, follow signs for Ground Transport West to get to the car rental center.
Rental car brand options and contact details here.
Learn more about Ground Transportation & Rental Cars (cvgairport.com).
Today is the day! Our new West Car Rental and Ground Transportation Center has officially opened to the public!

For more information on what changes to expect on your next trip with CVG, visit: https://t.co/erhn3TkP13#CVGnext pic.twitter.com/v6cOAqxBbO

– CVG Airport (@CVGairport) 20 October 2021
CVG also announced this week the reopening of runway 9/27.
The airport's longest and most used runway was closed in March for reclamation work that consisted of a new update to asphalt, concrete and lighting.
To minimize impacts on operations and surrounding communities, CVG worked with the Federal Aviation Administration and freight partners to compress the project schedule impacting the runway to a six- to seven-month closure timeframe. two typical years it would take for a project of this size.
"We are grateful that the phase of the project involving the closure of the runway has been completed, as this infrastructure benefits the airport and all of our airline partners," said Candace McGraw, CEO of CVG. "This project will position CVG well for pandemic recovery and future growth. "