Coquitlam used car dealership ordered to pay former investor $ 4 million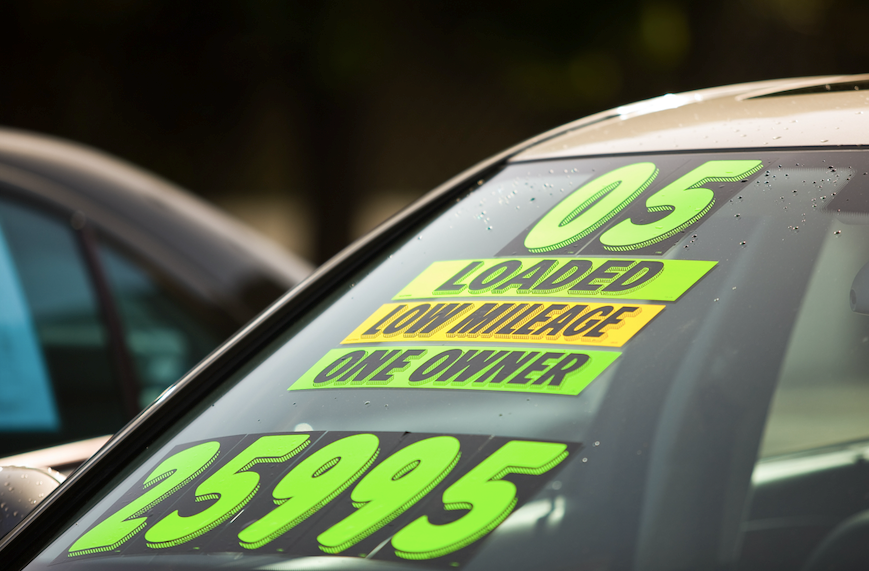 British Columbia Supreme Court judge orders owner of Coquitlam-based luxury used car dealership to pay back nearly $ 4 million plus punitive damages to his former investor
Two former business partners of a Coquitlam car dealership have been arguing in court for two years over an investment program gone awry.
Today, one of them was ordered to pay more than $ 4 million to his former investment partner and to submit to an investigation into his financial transactions to comply with a Supreme Court decision.
In his July 9, 2021 ruling, Judge Andrew PA Mayer ordered Wook Jun Jung (Eric Jung) to reimburse Hun Bae Kim $ 3,909,169 for funds obtained by fraud, as well as $ 185,000 in damages. -punitive interests.
The two had been in business for a few years, with Kim investing in the used car industry in Coquitlam. However, the business relationship deteriorated in May 2019 when Kim learned that he was the victim of fraud by Jung, according to the judgment.
"Mr. Kim discovered the fraud on or around May 7, 2019, after receiving a tip from an employee of Mr. Jung's used car dealership. When Mr. Kim confronted Mr. Jung on May 8, 2019 , Mr. Jung denied the fraud and offered to clarify matters.
"As they drove to the car dealership that Mr. Jung had falsely suggested was involved in a bogus auto resale business, Mr. Jung asked to stop at his home in North Vancouver and then walked over to his home in North Vancouver. fled into the woods. The complainants later learned that Mr. Jung had visited Arizona and then returned to Canada the following month.
$ 18M INVESTED IN THE LUXURY USED CAR DEALER COQUITLAM
Eventually, the case ended up in court.
According to the ruling, Kim believed he was investing in a company to buy luxury vehicles through an auction house in Ontario for resale in British Columbia and invested more than $ 18 million.
However, he only received $ 14 million of his money, "in what complainants describe as a one-person Ponzi scheme."
In February 2020, Jung admitted to defrauding Kim and his company in the amount of $ 4,652,030, as determined by a forensic accountant.
Some unpaid bills were disputed, however, including the value of the cars Kim sold to offset the debt.
The judge was also asked to consider whether Jung had been open in his financial disclosures, as required by previous judgments, and whether the North Vancouver businessman should be required to pay punitive damages. .
Kim's attorneys demanded $ 400,000 on the grounds that Jung's actions were "malicious, premeditated, and should offend the court's sense of decency." However, Jung maintained that he should not be required to pay because he was coerced into accepting Kim's investments and engaged in fraudulent activities to make it appear that he was meeting his financial obligations.
The judge did not accept Jung's argument that the pressure had driven him to commit fraud, given that it was complex and carried out over a long period of time.
"I am taking judicial notice of the fact that bogus investment schemes continue to occur in our society. In my opinion, awarding punitive damages to deter others from implementing schemes like the one conducted by Mr. Jung is appropriate, "he wrote.
PUNITIVE DAMAGES 'NECESSARY' TO DISSEMINATE OTHERS – JUDGE
"That is, punitive damages are necessary to create a risk for those who participate in organized fraud. "
The judge ordered punitive damages of $ 185,000, or 4% of the amount of the fraud claim, but denied the special costs.
Judge Mayer also admitted that Jung violated the Mareva order against him to control his spending.
"I am not convinced beyond a reasonable doubt that Mr. Jung did not disclose the list of his assets as required by the Mareva order," added Justice Mayer.
"While I agree that, for example, the legitimacy of the alleged loan repayments of $ 200,000 and the alleged losses of $ 1.6 million at gambling is suspect, suspicion is insufficient to support a conclusion that Mr. Jung effectively kept these funds and therefore failed. to disclose them as assets.
To determine where the money has gone and what assets are still available, Jung will have his records reviewed by a Supreme Court clerk, and recourse for violation of the Mareva Order will be provided at a later date.