Automovill will offer car service to DriveU customers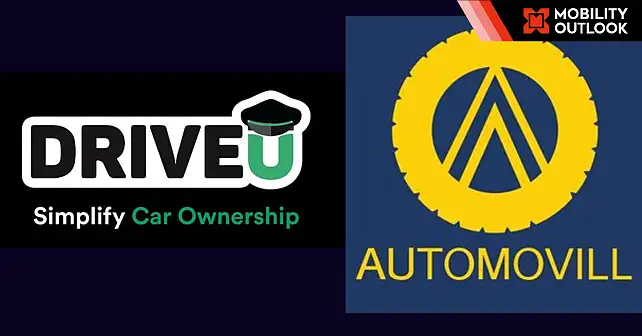 Automotive service startup Automovill has announced its partnership with DriveU to offer automotive services to all of the latter's customers via DriveU-APP. This collaborative effort brings together DriveU's on-demand chauffeur service and Automovill's new era car service chain model in key markets across India.
Automovill provides technical car detailing and maintenance services, as well as B2B refurbishment services. It will offer DriveU customers a 10% discount on all services and exclusive discounts on general car health checks for the first 500 customers. Additionally, on car service orders, DriveU offers up to INR 100 cashback and DriveU coins.
Ramana Sambu, Co-Founder and CBO, Automovill, said that with the growing popularity of auto repair and full auto service models, the company aims to provide on-demand support through an extensive network of partners, suppliers and automotive specialists.
Ashok Shastry, Co-Founder and CEO of DriveU, said, "Automovill Car Care will be a great addition to our services for 5L+ car owners who have trusted us with their cars for the past seven years. The partnership with Automovill fits perfectly with our motto of simplifying the car ownership journey for the over 42 million car owners in India.
Read also :
TotalEnergies appoints Automovill as lubricant partner in India
Automovill launches a new franchise model to provide a better customer experience